Set up E-Commerce Using Wordpress
Getting Started
To get started, log in to your Wordpress dashboard.
Go to Plugins
Click on Add New
In the search bar type in WooCommerce and then click search
Under WooCommerce - excelling eCommerce click Install Now





The plugin will be installed but not activated so click Activate Now to turn the plugin on.
Setting up the plugin
The next step is to click on the WooCommerce link on the sidebar.
The sidebar will expand, then click on Settings
At the top of the page you will see a button that says Install WooCommerce Pages, click the button and it will create the pages needed for your store.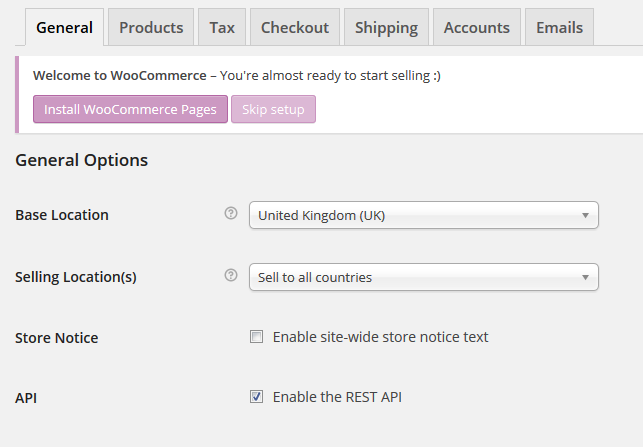 Back in Settings go to the Checkout Tab and scroll down to Payment Gateways to add your payment gateway information.





Once that has been set up, you can start creating products and customizing the plugin for your store!